A Filcro Media Staffing TV Technology Executive Search Review

First Tier U.S. Multinational Cable Television Network
| | | | | | | |
| --- | --- | --- | --- | --- | --- | --- |
| | | | | | | |
| Mobile | Cable TV & MSO | Broadcast TV | Radio | Online | Multicast & OEM | DOOH |


Senior Vice President
Network Multicast Multiplatform
Sales Technology & Operations

Based New York, NY - USA
Search Firm Filcro Media Staffing
OIC Tony Filson as Office in Charge of Search
Reporting to Network COO and Network President, New York, NY - USA
Search Senior Vice President – Network Sales Services Operations and Technology
Client

A global media and entertainment conglomerate seeking to upgrade their sales operational and sales IT information technology infrastructure to optimize process and advertising dollars across all their media platforms.

This network with over 130,000,000 subs is advertising driven and is still growing based on branding and new programming initiatives across a multiplex of offerings.

New York, Los Angeles, Chicago, Detroit and Washington, DC offices are AOR's relevant to this search.
Client Situation

The Network President and Chief Operating Officer felt it was essential to upgrade the capacity of the Networks' sales operational function across TV, On Line, Mobile, Radio, Out of Home, OEM and On Demand.

Traffic, Inventory and planning functions needed to be centralized to optimize efficacy and lower sales operational costs through retooling of hardware, software, process and human resources to facilitate multicast dissemination and monetization.

Current IT systems and software required upgrading to integrate a (6) six platform plan that was seamless internal and external to the Network.

Continuity and stability from an HR perspective were also needed as turnover was exceeding the industry mean. We wanted an individual who could bring hard and soft assets together while assuring that IT and Sales were provided with proper guidance to accomplish the Network's business goals. This new Senior Vice President would be tasked with improving the culture and work environment to bring about stability and internal growth opportunities for employees
Industry and Sector inclusion
Broadcasting - Cable Television

Broadcasting - Network Television

IT Broadcast - Systems Providers

IT Broadcast - Software Providers - CONUS and OCONUS
The COO identified Filcro Media Staffing (FMS) and Tony Filson (TF) functioning as Officer in Charge of Search after conducting their own internal and national identification efforts.
Filcro Media Staffing is Retained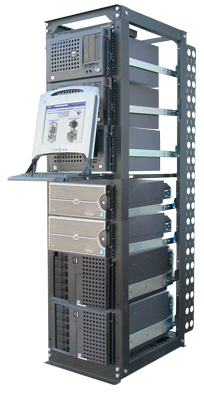 The FMS Officer in Charge of Search Tony Filson and the COO verbally initiated and completed the search document after one in person meeting and guidance from Human Resources. Based on Filcro Media Staffing's intimate knowledge of the space, along with extensive executive search experience in Broadcast Sales Operations the firm was able to proceed with the search the following business day. Tony Filson was asked to review the entire IT infrastructure related.
The Filcro Media Staffing OIC and client COO looked at ideals from a revenue, performance and IT perspective and AOR's that required immediate optimization servicing the Network Advertising Sales organization front and back offices as well as client and advertising agency relationships. Reviews of O&D charting also took place.

Some vendor (IT) relationships, succession planning issues and office relocation time lines were set at a realistic cadence so day-to-day planning, traffic and inventory would not become secondary.

Filcro Media Staffing reviewed all (IT) hardware and software relevant to sales and sales operations along with client supplied O&D charting to establish what hard and soft resources could be utilized as part of the consolidation while upgrading traffic, inventory and planning across all the new multicast media platforms.

Understanding what changes and training had to be made from a Human Resource and IT perspective, directly or on a dotted-line were important to determine at what stage(s) vendors would setup redundant systems, close down legacy resources and initiate through IT and the NOC a seamless transition to sales multicast dissemination and monetization.
Challenges facing the new Senior Vice President
Network Advertising Sales Information Technology Adaptation - Hardware and Software

Change Management

Training & Development of TV Network Sales Front & Back Office

Consolidation of National Sales IT, Inventory, Traffic and Planning Resources to Network Sales in New York City While Continuing Service East Coast, West Coast and Midwest Regions.

New Financial Reporting Guidelines

Adaptation of New and Old Technology to Client and Agency Needs

Continuity - Lowering Employee Turnover

New Agency Partnerships - Relationships Across Four Media Platforms

Adapting to a Newly Defined Multiplex

Technology to Address ADU Issues
Filcro Media Staffing Recruitment Solution



Filcro Media Staffing proceeded to Identify the "best in class" executives from TV networks who presently exceeded or matched the SUB #'s of the client company.

A real technologist with exceptional soft skills was required with below, on and above line efficacy in a national broadcaster that disseminated across multiple platforms.

Our firm's ideal was an executive who had built a new Network and or also guided a large Network through the upgrade and consolidation process from an IT and Sales Operational perspective.
An executive capable of maintaining day-to-day operations while transitioning the Network was essential.
Team development was essential with multiple offices located throughout the United States this executive would have to guide IT, Traffic, Inventory, Sales, Sales Services and Human Resources
One part of our solution was to identify an executive who had also gone from a decentralized to centralized function in the past. This would solve many issues from the onset and let us concentrate on other skill sets. The difficulty was that few networks had integrated TV, Inventory, Wireless and OD to the extent planned for the Networks' model. We needed a TV Executive with exceptional IT and advertising sales operational management experience.
Successful Senior Vice President Recruited

A Senior Vice President of Network Broadcast Operations based in New York City with everything required to meet the client's business objectives and move them forward to compete with other Networks that had already monetized each platform separately.
This executive was responsible for all functions in one the worlds largest media and entertainment conglomerates across multiple networks and fit in well with the new company's multiplex ambitions.
The entity was a direct competitor of the client company down to the specific genres offered across their multiplex or multiple Networks.
The new SVP facilitated similar technology, consolidation and optimization across four media platforms successfully where others in the industry had failed. He was an exceptional technologist with strong management and soft skills.

As a mentor and builder of strong teams his identification caused highly skilled people to come forward with newly needed skill sets to join him at the Network. This lowered hiring costs and allowed for an immediate adaptation to direct IT and vendors to implement advanced broadcast sales technology for our client.
The SVP has made a smooth transition, is functioning with exceptional efficacy and exceeding the client's operational and technology expectations mandated at the onset of the search.
Home: http://www.ExecutiveSearch.TV
Practice Groups : http://www.executivesearch.tv/html/practice_groups.html
This URL: http://executivesearch.tv/html/svp_tv_sales_operations.html
OIC Roster: http://www.filcro.com/Tony-Filson/
Sales Histories: http://www.executivesearch.tv/html/media_sales_recruiters.html
Mobile
Technology

Cable TV & MSO
Technology

Broadcast TV
Technology

Digital Radio
Technology

Online
Technology

Multicast & OEM
Technology

DOOH
Technology
Filcro Media Staffing
Media executive search skill set and experience recruitment designations for review