Filcro Media Staffing
Media & Broadcasting Executive Search
Filcro Media Staffing provides specialized media industry recruitment services. Executive searches are conducted globally across various configurations of twelve media platforms.
Who We Are | What We Do | How We Do It | Notated
Mission Statement
The Firm's mission statement is to facilitate media business goals by identifying, recruiting and attracting exceptionally skilled media executives across diverse media platforms and geographics, in a cost-effective and expeditious manner.
Filcro Media Staffing prides itself as being "the most cost-effective retained media executive search firm in the United States", with fair and transparent cost structures.
Media Focused
Retained Executive Search
The firm is noted for efficacy, specializing in broadcasting, entertainment and media executive search globally. Filcro Media Staffing has a reputation of fulfilling challenging search assignments with aplomb since 1985.
Business, Technical & Creative
Recruitment assignments are conducted to identify media executives in business, technical and creative environments that are specific to the media industries. Each practice area recruits from Manager to CXO. The Firm provides specialized media recruitment of tactical and strategic executives with the focus, expediency and efficacy, expected regardless of seniority or geographic.
Filcro Media Staffing's experience facilitating media business goals makes Filcro Media Staffing a valued recruitment resource. A proven history of media industry expertise differentiates Filcro Media Staffing from other executive search firms from a cost structure and efficacy perspective.
The Firm's Clients
Filcro Media Staffing recruits for broadcast TV networks, radio networks, cable TV networks, OTT broadcasters, satellite networks, regional networks, group station owners, stations, advertising agencies, MSO operators, telecommunications companies, place based networks DOOH, public broadcasters, government entities, NGO's, digital content providers and distributors, motion picture studios, multinational media and entertainment conglomerates, music publishers, record labels, music producers, print publishers and the Fortune 50-500 enhancing or initiating their own internal media resources and interests. A multitude of specialized technology, service providers and integrators who sell to the media and broadcasting industries are also prominent clients of the firm.
Where Filcro Media Staffing Functions
Searches are conducted in every major and secondary media market in the world
US | LATAM | ASIA | EU | MENA
Searches take place with equal effectiveness in New York, Chicago, Los Angeles, Miami, Detroit, Boston, Iowa, North Carolina, Minnesota, Washington DC, Japan, Kabul, Dubai or Prague. In the United States for Stations, Station Groups and Networks, Filcro Media Staffing recruits for all 200+ DMA's with exceptional efficacy.
The firm's extensive experience relocating and transitioning executives and their families from one media market to another provides a mature understanding of the process required to assure success during and after the identification, recruitment, attraction and acclimation process in domestic and international markets.
Media Management
Tony Filson is the president and founding partner of Filcro Media Staffing. Formally of Westinghouse Broadcasting in Microwave Distribution Systems Sales (MDS), he possesses over thirty years of media business, technical and creative executive search experience .

As Officer in Charge (OIC) of key assignments, Mr. Filson reports into boards of directors and senior leadership providing executive recruitment and strategic global media management consulting.

Engaged by media and entertainment conglomerates, Fortune 50-500, Unicorn Brands, media start-ups and media investment banks, government and NGO's, Mr. Filson manages assignments representing substantial media interests in the private and public sectors.

Mr. Filson was the former Chairman of Filcro Personnel, Inc. and is now devoted exclusively to the media recruitment practice of Filcro Media Staffing. He also serves on advisory boards of media firms and TV Networks chairing their compensation committees while providing human resource and strategic guidance. Mr. Filson provides media management consulting for industry specific M&A for OTA, OTT, Digital, Music and Sports properties.
Residing in Manhattan and Naples he and his wife are active in media industry philanthropic programs to support funding for children's sports initiatives in the US and LATAM. These community based endeavors are catalysts for academic achievement, self-confidence and team building skills for children in their formative years.
Unique Recruitment Research
Primary research is conducted utilizing an array of resources for "quality" universe compilation that facilitates expeditious completion of each assignment. With over 300,000 individual media profiles, Filcro Media Staffing's media executive profile database is one of the most extensive "active" single sources of management and organizational information pertaining to media executives and media companies in the world.

The Firm's access to information prior to public awareness, provides unique opportunities for clients in highly competitive spaces.
Manager to CXO
Creative, business and technical media professionals from Manager to CXO are profiled and referenced along with corporate organizational and development (O&D) charting to determine "opportunities" for the firm's clients.
Succession, divestiture, acquisitions, pre-IPO's, new technology, promotions and mergers are a few of the determinants utilized when researching executives for universe compilation. From building, operating, monetizing and merging media resources, Filcro Media Staffing is uniquely qualified to research and recruit media executives that would otherwise not come forward or be apparent.
Access
Filcro Media Staffing draws upon relationships built on recruiting media executives for almost four decades. Located geographically within the most highly concentrated groupings of media executives and media companies in the world, Filcro Media Staffing has direct access to the most desired pools of talent in the industry.
With primary recruitment resources in New York, Los Angeles and Silicon Valley recruitment is expeditiously served from coast to coast for US, LATAM, MENA, EU and ASIA media interests.
Media Leadership
The Firm's reputation and relationships within the leadership ranks of the broadcasting, advertising, technology, music, media and entertainment industries facilitates unique access to talent.
Filcro Media Staffing is a 365 24/7 global executive search firm with boundless energy and resourcefulness. Regardless of borders, the Firm's global recruitment capabilities serve client's US, LATAM, MENA, EU and ASIA interests without the constraints of borders or time-zones.
Diversity and Inclusion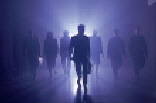 Since the firm's founding in 1985, Filcro Media Staffing has provided a search universe that is inclusive and comprised of the most qualified and best in class media and broadcasting candidates available.

Facilitated by a sustained commitment to search excellence and inclusion, Filcro Media Staffing provides a diverse pool of media and broadcasting executives based on proprietary research, skill set identification and a known reputation in the media and broadcasting industries.

It is the firm's view that diversity is a strength and an asset that every successful company enjoys. Diversity & Inclusion initiatives are most effective when a firm's recruitment practices assure that each search universe is inclusive of every qualified candidate.

This consistently facilitates executive searches that are true representations of every hiring option available from a diverse pool of talented media executives to assure that the most qualified candidate is hired.

Partners / Alliances
Mercer Consulting - An MMC Company - Global Employment Practices Liability and Risk Assessment
Phillips Nizer LLP - Thomas Fuerth, Partner - Media M&A, Media Employment, Media & Entertainment Corporate Law and Media Real Estate
TCN The Country Network - Music Entertainment TV Network - U.S. Production and Origination for The Music and Broadcasting Industry
Emerald Forrest Resources - A South West Company - Asset Logistics for Technical Human Resources in The Entertainment Industry
White Knight Inc. - Systems and Information Resources for Media INFOSEC & CMS Security.
P&H Advertising - Employment Advertising for The Media Industry
KissMyKite - Philanthropy Supporting Children's Sports Initiatives.
Pro Bono Requests
Filcro Media Staffing participates Pro Bono, in identifying and providing media leadership for nonprofit youth sports programs and NGO's that serve a public interest to help improve formative year academics through athletics.

Filcro Media Staffing is dedicated to using our resources to help those among us by reviewing requests that we provide pro bono assistance, in deserving cases.

Although we are always extremely busy in representing paying clients and in managing professional obligations, our commitment to pro bono service is unequivocal.

To request a formal review for pro bono assistance please forward your correspondence on letterhead or email to Tony Filson. Thank you.
Media & Broadcasting
Officer in Charge of Search


Tony Filson

Email to discuss a search or T&C information.

Home | Practice Groups | Employers | Case Histories | About Us
Filcro Media Staffing
Media & Broadcasting Executive Recruitment