Broadcasting & Media
Executive Search by Filcro Media
Filcro Media Staffing is a retained media and broadcasting executive search firm serving media, entertainment, music, advertising, the Fortune 50-500, media technology and PEG entities globally.

The firm recruits Manager to CXO level executives in competitive domestic and global markets.

With over three decades of media recruitment experience Filcro Media Staffing provides the insight and valued relationships to consistently and expeditiously efficacy bring searches to fruition
.
Reviews Open to The Public | Who We Are
| | | | | | | |
| --- | --- | --- | --- | --- | --- | --- |
| | | | | | | |
| Mobile | Cable TV & MSO | Broadcast TV | Radio & Music | Online | Multicast & OEM | DOOH |
Filcro Media Staffing offers distinct benefits and advantages to clients with media interests seeking media recruitment specialization.

The firm has facilitated specialized media and broadcasting executive search assignments, since 1985 with noted success.
Specialized Media Executive Search Experience
The "Recruitment Practices" page contains detailed information pertaining to the specialized media recruitment experience of Filcro Media Staffing. The firm has an holistic understanding of how skilled executives can improve an organization.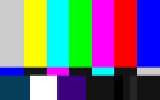 Case Histories
Filcro Media Staffing provides "Case Histories" for clients to review the firm's experience within context of specific searches. The firm's reasoning during the executive search process is an important factor in examining Filcro Media Staffing's modality. We encourage new clients to read case histories relevant to their current identification needs.

Management Consulting Options - During the Executive Search Process
Domestic and International
Filcro Media Staffing has decades of executive recruitment experience with small and large media companies as well as non-media entities with global internal media interests.

The firm offers a wealth of media relationships and industry acumen for clients to draw from. Filcro Media Staffing has brokered the sale of media entities, advised on mergers, divestitures, asset acquisition, new product roll-outs and generally partnered with our clients to bring their business goals to fruition. From startups to global media and entertainment conglomerates, the firm can be a valuable resource.
Pro Bono
Although we are always extremely busy in representing paying clients and in managing professional obligations, our commitment to pro bono service is unequivocal.

Providing media management consulting and high-quality broadcasting executive search services to those media non-profits who are unable to pay is critically important to our community. That is why Filcro Media Staffing participates in identifying media executives for nonprofit organizations that serve the public interest.
Filcro Media Staffing initiated support of international non-profits in 2013 and in 2016-2020 continued the tradition with the Aruba Sports Unie through KissMyKite to hire sports coaches and fund children's summer and baseball camp programs. We look forward to making 2021 the most rewarding year ever for these deserving children who have been affected globally and the programs underfunded by COVID.
This URL http://www.executivesearch.tv/html/services.html

©1985 - 2021 Filcro Media Staffing, all rights reserved Media and Broadcasting Executive Search Firms and Media Management Consulting Services by Filcro Media Staffing - Tony Filson Officer in Charge Filcro Media Staffing