Filcro Media Staffing
Broadcasting Industry Philanthropic Recognition
The Louis Carr Internship Foundation
The Louis Carr Internship Foundation (LCIF) is designed to promote diversity and provide opportunities for multicultural individuals to make their mark within the communications industry.

Minority college students gain hands-on experience at top media and broadcasting companies as they benefit from the dedicated mentoring of industry leaders.

Mr. Carr has devoted great personal resources to this successful endeavor and under his tutelage the Louis Carr Internship Foundation has enriched our industry and our nation by facilitating the growth and development of our country's most valuable resource.

As the President of Network sales at BET, Mr. Carr is a respected mentor and visionary. His outstanding achievements as a philanthropist, broadcast professional and senior executive officer are true testaments to his devotion to our industry and the community it serves.

We urge every broadcast professional to learn more about the Louis Carr Internship Foundation and to contribute by allowing these gifted young men and women an opportunity that will last a lifetime.
KissMyKite endeavors to enrich the lives of children through community based global youth sports initiatives.

KissMyKite provides media production, post-production, and event management for specific events & media services to fund these programs.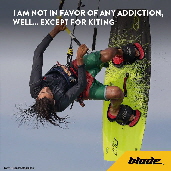 Supported by the media, fashion and sports industries, KissMyKite provides production and post production services in the United States and the ABC Islands.

KissMyKite covers events like NYFW, Style Fashion Week, Aruba Hi-Winds and couture fashion showcases where noted fashion designers and sports manufacturing companies as well as their advertising agencies and PR firms utilize the media produced for commercial and corporate communications purposes.

KissMyKite does not accept cash contributions and no one on staff receives a salary or any form of remuneration. It is a true charity where 100% of the proceeds are directly channeled to those who provide community based sports programs for children.

Created in 2013 by Tony & Helene Filson of Filcro Media Staffing; KissMyKite has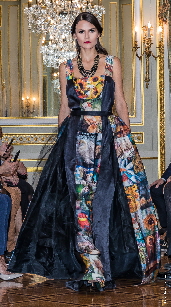 helped send hundreds of children to summer sports camps. A cherished program is the Aruba Sport Unie, where generosity, can mean so much to deserving children.

We ask that fashion designers, sports and fashion magazines, sports equipment manufactures and media companies seeking a modest philanthropic endeavor to look into the benefits of associating with KissMyKite.

A special note of thanks for current and past contributors: IMG, NYFW, InStyle, SFWNY, PopImpressKA Journal, ESPN, Olga Papkovitch, BOSCH, Wilson Sports, Aruba Hi-Winds, FXSports Aruba, CrazyFly, Blade, AXIS, The Aruba Sport Unie, Honee Persona, Malan Breton, The Koepping Family and the models, athletes, makeup, hair and friends who make KissMyKite possible.
Filcro Media Staffing
Pro Bono Requests
Although we are always extremely busy in representing paying clients and in managing professional executive search and media management consulting obligations, our commitment to pro bono service is unequivocal.

Providing media management consulting and high-quality broadcasting executive search services to those media non-profits who are unable to pay is critically important to our community. That is why Filcro Media Staffing participates in identifying media executives for nonprofit and NGO organizations that serve the public interest, by serving the disadvantaged.

We are dedicated to using our resources to help the poor and disadvantaged among us by reviewing requests that we provide pro bono assistance in deserving cases.

To request a formal review for pro bono assistance please forward your correspondence to
Tony Filson
President
Filcro Media Staffing
US | LATAM | EU | MENA | ASIA