A Filcro Media Staffing Executive Search Case History
Recruitment review of an Art Director recruited by Tony Filson as OIC


Senior Art Director
Portland, OR - USA
Online interactive properties and off-line collaterals
Client & Creative Services

Executive Search Firm
Filcro Media Staffing with Tony Filson as Officer in Charge (OIC) of Search reporting to the client President and Chief Creative Officer (CCO)
Client
Global U.S. based media organization utilizing technology and creative content to support:
Developing web-based online and wireless content.

Providing technology infrastructure and capacity to monetize content across multiple media platforms.

Assimilation and dissemination modalities for a sampling of the following
Search
Sr. Art Director of online properties, collaterals and corporate communications, client and creative services.
Client Situation
The organization required an Art Director who be responsible for the design of new projects on various Web properties as well as the additional tasks described below to work as part of the creative services group of the media division to design concepts and templates for Web properties
Create interactive tools in Flash

Create identities for stand-alone online products and see them through production

Create online promotional materials for The Web Site and other Corporate online products

Design printed promotional pieces like posters, brochures, invitations and multi-page documents

Online Design and Production

Build page templates for Web Site sections

Create interactive tools for Web Site sections

Work within the existing information architecture to add new projects to the site

Help ensure usability and accessibility throughout the Web Site

Use the Corporate content management system to help update content on the Creative Web Site and the Corporate site

Update content teasers and time sensitive stories on the home page
Producing Annual Report

Assist in pre-production planning of the annual report

Create complete ready-for-print design of the Annual Report

The ability to produce materials in multiple languages
Executive Search Committee Member Industry and Sector inclusion
Digital and Online Properties

Interactive Advertising Agencies

Interactive Design Studios

Corporate Design Environments
Subsequent to Filcro Media Staffing being retained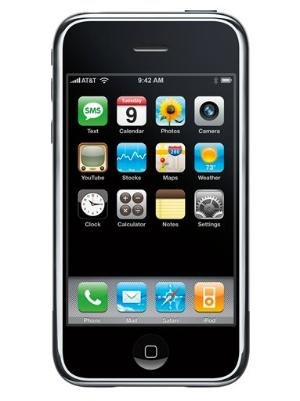 The Filcro Media Staffing Officer in Charge Tony Filson participated in a number of phone conferences with the President and the senior most creative executive to establish current and future objectives for the varied digital properties across multiple media platforms that this Art Director would be responsible for.
Filcro Media Staffing established the required skills and experience with a strong understanding of how graphic design principles like balance, color, hierarchy and typography needed to be applied across multiple sites. These skill / experience / creative means were established for portfolio reviews and interviews in New York City.

Also established were priorities about desired new media projects to engage users without slowing loading times to offer engaging experiences utilizing advanced CMS technology for broadband and mobile applications.
Some of the challenges facing the new Senior Art Director
The ability to take design ideas from concepts through production to the Web

The ability to apply audience research to their design work utilizing accurate media metrics

Organizational / Time Management & Workflow skills to work on and direct multiple concurrent projects to keep work organized to meet project deadlines

Develop resources to offer proficiency in Dreamweaver and other HTML Authoring software, Flash and Flash ActionScripting, Photoshop, InDesign and Illustrator.

The ability to produce materials in multiple languages and assimilate and disseminate in same.
The Filcro Media Staffing Solution
Filcro Media Staffing proceeded to Identify and recruit art directors with work product and work histories that reflected the client's goals from a business, creative and technical perspective. Filcro Media Staffing concentrated on (3) three national markets that based on previous recruitment experience proved successful based on the client's budget, size and culture. Special consideration had to be given to the extremely high corporate and creative standards of those supporting the organization that would be internal clients of this Sr. Art Director:
Successful Art Director Recruited
An Art Director who by trade is a print designer, interactive designer, animator and video editor. The Art Director had over ten years of experience working for design firms such as Agile Industries, Razorfish, Manhattan Transfer, Modem Media, and New Interactive. He has taught classes on art direction and interactive video at the Savannah College of Art and Design and The Art Institute of Portland. His television, interactive and print work includes clients such as IBM, The American Red Cross, Wired Magazine, and Cisco Systems.
The new Art Director fluent in French, Spanish and English was able to work across many international business verticals. His work has been exhibited at the New York International Independent Film and Video Festival, and his interactive work has been featured in the book Portfolios Online: Digital and Graphic Designers Websites by Kathleen Ziegler and Nick Greco. The Art Director received his B.F.A. in communications from American University in Washington, DC and his M.F.A. in video from the Savannah College of Art and Design.
Executive Search Summary
The above Art Director above was successfully attracted. The goals and objectives of the client have been met and the web properties and corporate communication areas reflect a honed, polished and effective environment utilizing comprehensive technology to assimilate and disseminate information.
This URL: http://www.filcro.com/Filcro-Media-Staffing/Review/html/art_director.html
Home: http://www.ExecutiveSearch.TV

Filcro Media Staffing, All rights reserved, 1985 - 2013 Filcro Media Staffing - National Media and Broadcasting Executive Search Firms - Selected Reviews of Case Histories for Interactive Art Directors