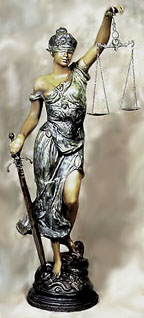 Litigation Paralegal
Corporate/Commercial Defense Litigation
Compensation: Base salary up to $55,000, commensurate with experience, plus paid overtime after 35 hours at time and a half and a performance-based year-end salary
Benefits: Medical, Dental and Vision Coverage; Generous Paid Time Off; 401K; Life and AD&D Insurance; Savings Accounts; Tuition reimbursement; Onsite Childcare Center; Corporate Gym Memberships; and more!
Organization: Highly prestigious and trend setting international law firm.
Summary:
The Litigation Paralegal works in a team environment assisting attorneys in all phases of the litigation lifecycle, ranging from pre-complaint investigation through trial and appeal.
Key Responsibilities:
Actively participate in document collection and production, deposition preparation, hearings and trials
Organize and maintain case files using a variety of automated procedures
Employ databases for searches and document retrieval
Conduct cite checks and case pulls using LexisNexis and/or Westlaw databases
Draft pleadings, motions, and discovery in preparation for and participation in trial
Review and analyze large volumes of data to be produced in litigation
Organize documents and coordinate document productions including but not limited to bates-stamping, redaction, duplication and indexing of documents
Review documents for privilege and draft privilege logs for attorney review
Provide ongoing communication between an international network of counsel and clients to assist and expedite case settlements for the maximization of collections
Finalization, filing and service of briefs, motions, and other filings
Preparing for trials in Federal Court and managing trial support
Assembly of materials and files necessary for conferences, depositions or court
Required Skills:
2+ years of commercial and/or general defense litigation paralegal experience
Demonstrated experience handling cases from beginning to end with minimal supervision
Skilled with legal research, cite-checking, bluebooking and shepardizing
Thorough knowledge of the discovery process, including preparation of privilege logs
Excellent interpersonal skills with a talent for developing rapport with clients, attorneys and co-workers
Proficiency with e-filing, ediscovery, including Relativity, Summation, Concordance, Documatirx, Live Note, LexisNexis, Westlaw, Microsoft Office, PC Law, Worldox, etc.
Flexibility to work overtime to meet the needs of the case
B.A. or B.S. degree with high academic standing
To Apply: If interested, please submit your resume in Word format for consideration.

Contact:

Janice Paisley
Recruitment Manager
Filcro Legal Staffing
521 Fifth Avenue

Job Bookmark: http://www.filcro.com/lit-para-cdl.html

New York, NY | Washington, DC | Cleveland, OH
Chicago, IL | Philadelphia, PA | San Francisco, CA

EEO EMPLOYER: Filcro Legal Staffing and the organizations we represent are equal opportunity employers. We recruit, employ, compensate and promote Litigation Paralegal Professionals regardless of race, religion, creed, color, national origin, age, gender, sexual orientation, disability, or veteran status and we comply with all federal and state laws.