POSITION
Legal Personnel Coordinator
COMPENSATION
$80,000 and bonus with comprehensive benefits
LOCATION
New York, NY
GENERAL SUMMARY
Legal Personnel Coordinator is responsible for various aspects of Legal Personnel administration.
ESSENTIAL JOB FUNCTIONS
Maintains and updates the Extranet for the Incoming Associates.
Processes correspondence with Incoming Associates concerning arrival at the Firm.
Creates and maintains class credit charts for Managing Partners.
Conducts all New Associate orientation.
Plans logistics of New Associate Weekend.
Coordinates Legal Assistant/Secretary training sessions for Incoming and Summer Associates.
Oversees Anti-Harassment and Discrimination sessions for Incoming Associates.
Coordinates year-end compensation.
Maintains salary schedule database.
Completes various questionnaires regarding the Firm.
Manages immigration process for attorneys and works with outside Counsel.
Plans and manages Firm events.
Performs other duties as assigned.
KNOWLEDGE SKILLS AND EXPERIENCE
Bachelorís degree required.
3+ years of Legal Personnel experience or applicable experience in a service industry firm.
Must have the ability to work and interact with attorneys at all levels and a strong knowledge of the Firm, its culture, practices and policies.
Excellent organization and communication skills in addition to superior judgment.
Ability to work well under pressure and coordinate several activities at one time.
Capable of solving problems and meeting deadlines.
Ability to deal discreetly with confidential information.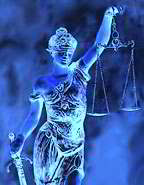 Shannon Kay
Manager of Legal Recruitment
Filcro Legal Staffing
521 Fifth Avenue
New York, NY 10175

Phone: (212) 599-0909 ext. 212
Resume Email
Home Page Legal-Jobs.com
Human Resources Job Page