POSITION
Legal Personnel Manager
COMPENSATION
$115,000 and bonus with comprehensive benefits
LOCATION
New York, NY
GENERAL SUMMARY
The Legal Personnel Manager manages all aspects of the legal personnel function to include ongoing projects and day-to-day human resource issues.
ESSENTIAL JOB FUNCTIONS
Manage the associate and discovery attorney compensation process.
Draft "at-will" offer letters for all specialist hires and Senior Attorney promotions.
Implement, enhances and maintain professional development programs for attorneys including the associate review process, discovery attorney review process, mentoring programs, and any other programs or initiatives that have to do with attorney development.
Work in collaboration with attorney training manager and diversity manager on all work/life balance programs including identifying high profile speakers and designing networking events for associate programs such as educational opportunities session, mid-level associate training, interview skills training, ect.
Work in collaboration with diversity manager on women's HR programs.
Manage all aspects of "on-boarding" or orientation and training for all new associates, lateral hires, partner hires, and discovery dttorneys including welcome cocktail parties, lunches, ect.
Coordinate legal assistant/secretarial training sessions for new associates.
Prepare biographies for all new hires.
Work closely with attorney training manager to coordinate and implements new associate weekend.
Research latest trends in associate development, attends conferences, networks in the New York area.
Conduct exit interviews.
Oversees orientation of new associates to the Firm.
KNOWLEDGE SKILLS AND EXPERIENCE
College degree required
5+ years of legal personnel experience.
Must have the ability to work and interact with attorneys at all levels and to obtain a strong knowledge of the Firm, its culture, practices and policies.
Excellent organization and communication skills in addition to superior judgment.
Ability to work well under pressure and coordinate several activities at one time.
Capable of solving problems and meeting deadlines.
Ability to deal discreetly with confidential information.
Knowledge of and ability to learn computer applications including Word, Excel, Lotus Notes and other Legal Personnel (including PeopleSoft) and Recruiting applications built specifically for the Firm. Ability to conduct research on the Internet.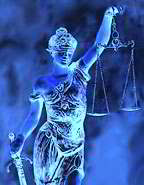 Shannon Kay
Manager of Legal Recruitment
Filcro Legal Staffing
521 Fifth Avenue
New York, NY 10175

Phone: (212) 599-0909 ext. 212
Resume Email
Home Page Legal-Jobs.com
Human Resources Job Page