Filcro Media Staffing (FMS) is a specialized media and broadcasting executive search firm that facilitates the convergent recruitment interests of the digital media and broadcasting industries. Since 1985 the firm has successfully served the evolution of convergence as media broadcasters developed sophisticated digital products and multicast delivery systems to maintain and expand their markets.
The firm's specialized recruitment practice identifies, recruits and attracts digital media and broadcasting executives in business, creative and technical environments within domestic and international media communities in the US, EU, ASIA, MENA and LATAM.

Filcro Media Staffing has primary offices in New York and California located within the highest concentration of media executives in the world.

The firm prides itself as being the most media centric and cost effective media executive search firm in the United States since 1985

Technology | Sales | Music | News | Corp Comm | GM's | In House

Media and Broadcasting Sales
Local, Regional, National and International
Advertising - Sponsorship - Technology - DR - Programmatic

Filcro Media Staffing provides international, national, regional and local market recruitment of CRO's, CSO's, Presidents, Vice Presidents, Directors, Managers and Account Executives of advertising, direct response, technology and sponsorship sales as well as their required support infrastructure. Sales Case Histories

Filcro Media Staffing recruits media sales executives for stand-alone or elaborate combinations of media platforms, media technologies, media markets or targeted industry verticals to attract "ideal" media sales executives and their leadership.

Media Sales Recruitment
For Single or Multiple Media Platforms
| | | | |
| --- | --- | --- | --- |
| Broadcast TV | Cable TV | OTT & OEM | Radio & HD Radio |
| Online | Mobile | Satellite | Outdoor |
| OOH & DOOH | Music | Place Based | Print |
Targeted Sales Recruitment
Experience By Platform or Industry
| | | | | |
| --- | --- | --- | --- | --- |
| Adult Beverage | Apparel | Automotive | Beverage | Big Box |
| CPG | Direct Response | Education | Electronics | Entertainment |
| Financials | Gaming | Government | Health Care | Insurance |
| Mobile | Motion Picture | Music | Pharmaceutical | Political |
| Prof. Services | OSR's | Retail | Telecom | Travel & Leisure |
Location, Location, Location
Filcro Media Staffing is headquartered in New York City with additional West Coast offices covering Silicon Valley and Los Angeles. We are based directly in the largest concentration of media companies, advertising agencies and media sales executives in the world. Our firm relocates media executives in and out of the major media centers globally.
Media Markets
The firm recruits international, national, regional and local media sales executives and their required sales support infrastructure anywhere in the United States for all 200 US DMA's as geographic markers. Positions are also filled for EU, ASIA, LATAM and MENA markets with the same efficacy.
Single Change Agents or Sales Organizational Development
When identifying a single key sales executive or and entire national sales force the firm utilizes proven methodologies to recruit and attract advertising, digital media, sponsorship, affiliate and media technology sales executives. A honed "Personality Profile" combined with over thirty years of media and broadcasting industry recruitment experience assures proper and timely identification.

Hard and soft skill sets are analyzed on (4) four levels as determinants for each sales executive. A media firm's culture and that of the sales organization are important factors. At times, the new executive must assimilate to a new culture and during some searches where a change agent is sought, the new executive will be responsible for building an esprit de corps. Filcro Media Staffing assures that honed sales experience does not preclude the cultural, hard and soft skills required that constitute a well rounded sales executive.
Honed Media Sales Recruitment Since 1985.
Filcro Media Staffing begins each media sales executive search assignment with an understanding of a client's current markets and competitors for local, regional, national or international recruitment . A client company's current media brand(s) and penetration of markets through metrics such as SUBS, DMA's, ratings, uniques, category specific industry verticals, technology, platforms and revenue objectives are all utilized to determine recruitment strategies.

The firm relates current budgets to an "ideal" and identifies sales executives with the proper management skills and relationships, to facilitate the revenue, operational and sales management objectives. Filcro Media Staffing's specialized media sales experience allows the firm to recruit and present qualified media sales executives in an expeditious manner.
Verbose or Confidential Recruitment
When confidential change is paramount, Filcro Media Staffing provides the sensitivities, media industry expertise and experience to make transitions seamless without any industry or internal awareness. Considerations could be an incumbent, a succession plan, company move, a merger or acquisition, expansion, or new product roll-out to name a few.

When a client wants robust transparent industry awareness, Filcro Media Staffing can be verbose through the recruitment process to bring about positive notoriety that benefits the organization long after the search assignment is completed.
Player, Player-Coach, Executive Suite
Skilled media sales executives are identified as rain makers, player-coaches or as leaders of entire global sales organizations. Responsibilities can be "focused or vast" in areas relevant to revenue generation, development of sales staff, sales services, new business development, sales technology, sales budget management, monetization of multiple platforms, sales planning, revenue optimization, research/ metrics / analytics, ideation and much more.

When Filcro Media Staffing identifies media sales executives, they are uniquely qualified. We enhance sales organizations and make positive changes from a tactical and strategic perspective by utilizing recruitment methodologies that have proven efficacy specific to the media and broadcasting industries.

To browse through a few media and broadcasting sales executive search case histories, please utilize this link. Reviews For client notes. Example of a Sales Search

Additional Filcro Media Staffing recruitment experience relevant to this sales group: sales planning, ideation, sales technology, research, marketing, affiliate, sales events / upfronts, DR, programmatic, sales finance. Links

Employer Contact | Home Page | Examples of Media Sales Searches




Media & Broadcasting
Technologies, Engineering & Systems Executive Search Services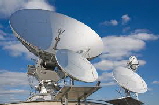 Broadcast Operations & Engineering, IT, Advanced Technology, Research, Transmission, Production Post Engineering, Broadcast Engineering, Systems Engineering, Sales Technologies, Content Management Systems, Workflow, Scale, VR, Traffic & Inventory, LAN / WAN / SAN, Satellite & Transponder, MSO Operations, RF Tower Antenna & Cell, Multiplex Broadcast and Affiliate Distribution Technologies. OTA, OEM & OTT integration, ENG, VOD, COMSEC, STB, CODEC and AP Development
Media and Broadcasting Technology Recruitment

Filcro Media Staffing is one of the most comprehensive media & broadcasting technology recruitment organizations in the industry. The firm's specialized media and broadcasting executive search practice, recruits globally.

The entities served by the firm are the technology providers of advanced media technology goods and services, media and entertainment conglomerates, broadcasters, telecoms, the Fortune 50-500, technology research facilities for the public and private sectors, and others.

The firm recruits for four atmospheres, across thirteen media platforms. GEO / Terrestrial / Submarine / Subterranean for all media, entertainment and telecom interests. Filcro Media Staffing offers the diversity and scope required for a Motion Picture Studio, TV Network or a Global Integrator of their technology resources.

​When tactical and strategic technology leadership and skilled "hands-on" are essential Filcro Media Staffing performs with noted efficacy.

Every media market in the United States, LATAM, ASIA, MENA & the EU are recruited for. No matter the environment, platform, or level of executive required, Filcro Media Staffing performs in the most demanding environments.


Since 1985 Filcro Media Staffing has focused on media technology recruitment. The founder of the company as a former Westinghouse MDS engineer knew the importance of building a practice that could meet the media technology talent acquisition needs of small and large media concerns.

Examples of Related Completed Executive Searches CTO | CIO / CEO | CE / CE | SSE | SVP Sales OP's | SVP Origination | SVP Tech Sales | SVP Sales OPs | RVP | VP Traffic | Director Global | Director BO&E

Managed by decades of engineering and media human resource expertise, business and technology goals remain paramount, as each candidate is identified, vetted, and recruited.

An executive with the proper skills, experience, capacity, and knowledge can only be ideal if they can bring the planned business goals to fruition and acclimate. Investment banks, private equity firms and M&A participants in the media space seek Filcro Media Staffing's recruitment expertise for this reason.

Filcro Media Staffing serves a multitude of non-media entities. Examples would be a Fortune company with an internal TV Network or an internal advertising agency that produces world-class content. A government seeking cutting edge dissemination from hardened facilities or a healthcare provider building telemedicine requiring assimilation and dissemination in a secure manner. Filcro Media Staffing can recruit a single change-agent or the many skilled media technologists to integrate media technologies for every production, post-production, transmission and engineering need.

The global technology companies that service, integrate, consult, and sell media technologies, utilize Filcro Media Staffing for their own recruitment needs CONUS and OCONUS. Examples: VP Technology Sales | SVP Origination & Production Sales | Director Systems and Workflow Sales | Director Product Management

​The firm consults with clients in a collaborative manner that offers distinct benefits during every phase of a search assignment. Filcro Media Staffing's awareness of FCC, legislative, research white papers and relationships at every level in the media technology food chain is used to a client's advantage. Once retained, a search can come to fruition in 30 to 90 days from commencement. Filcro Media Staffing's knowledge of media markets and long-standing industry relationships allows for expedited identification.



Major television, cable and radio networks, MSO operators, telecommunications conglomerates, OTT broadcasters, motion picture and music studios, advertising agencies, electronic manufacturers / OEM's, media technology firms, telecom, media investment banks, media integrators, governments, technology research facilities, and the Fortune 50-500 all utilize Filcro Media Staffing to support their media technology recruitment needs.

From the nuance of the 200+ US DMA's and the global NOC's for terrestrial distribution to the edit suites of the world's largest advertising agencies and motion picture production studios engaged in cutting edge VR, Filcro Media Staffing recruits those who lead, operate, develop, sell, manage, market, create, and integrate technology.

Many clients of the firm operate 24/7 365, globally, and have ISO 9000 standards where systems and human assets are redundant across multiple geographics. Filcro Media Staffing adheres to those standards.

Each search assignment is approached with enthusiasm for media technology and the gifted media technologists and the companies we serve globally. Filcro Media Staffing has built solid relationships since 1985 that allow for "earned" access and the ability to function with confidentiality when required
FILCRO MEDIA STAFFING
This Page | Home | Practice Groups | Our Industry Cares | Contact

Filcro Media Staffing recruitment groups to help broadcasters developing revenue streams around ATSC 3.0 Technology, Sales, Research, Production / Post, Affiliate Marketing, Creative Services, News, Media
Filcro Media Staffing
Media & Broadcasting Executive Search
ExecutiveSearch.TV