GENERAL SUMMARY
The Legal Personnel Manager will manage all aspects of Legal Personnel administration, including day-to-day issues and ongoing human resource projects
ESSENTIAL JOB FUNCTIONS
Manage immigration process for new hire attorneys and work with outside immigration counsel to facilitate the firm's needs
Manage Associate compensation throughout year and coordinate the year-end bonus and salary increase process with Managing Partners.
Manage rotations to London and other international offices, including employee relocation.
Re-visit, revise and implement policies and procedures on an ongoing basis.
Manage Firm lawyer events (Group/Team events, Annual Partner Dinner, ski trips, etc.).
Manage the implementation of Mentoring Program for Associates, including Partner and Associate training, assignment of mentors/mentees, and tracking success of program.
Manage the implementation of the Associate Review process for Associates, including Partner training, development and use of database, tracking review mid rotations and end of rotations.
Oversee and conduct orientation for Incoming Associates, Discovery Attorneys, Specialist and Foreign Associates. Revise and coordinate orientation schedule with Firm Managers and Partners.
Complete various questionnaires and surveys regarding the Firm.
Performing other assignments as assigned.
KNOWLEDGE SKILLS AND EXPERIENCE
7+ years of legal personnel / human resources experience in a sizable law firm
Bachelor's degree
A proven ability to lead and manage others in a formal legal environment
Excellent organization and communication skills
Superior judgment and a client oriented HR modality
Ability to work and interact with attorneys and administrative staff at all levels
Capable of multi-tasking and deal discreetly with confidential information
Able to coordinate several HR activities at one time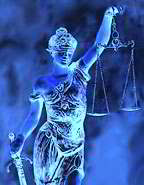 Jana Evans
National Director Legal Recruitment
Filcro Legal Staffing
521 Fifth Avenue
New York, NY 10175
Phone: (212) 599-0909 ext. 207
Resume Email
Resume Fax: (212) 599-4772
Home Legal-Jobs.com